PRODUCTS
Fresh and frozen Fish - Seafood
---
In our Thalassinos Kipos store in Rhodes, you will find carefully selected produce, both fresh and frozen, from the Aegean Sea. Everything is the best possible quality and our prices are extremely reasonable so even the most demanding customer will be satisfied. If you love seafood, all you have to do is to visit our store and choose some of our unique, fresh produce which comes straight from the depth of the sea.
---
Fresh Fish
---
White Grouper, Sargo, Dusky Grouper, Sea Bream, Sea Bass, Striped Red Mullet, Red Mullet, Tuna, Salmon, Cod
---
---
Fresh seafood
---
Octopus, Cuttlefish, Squid, Mussels, Cockles, Oysters, Clams, Shrimp, Crayfish, Lobster, Crabs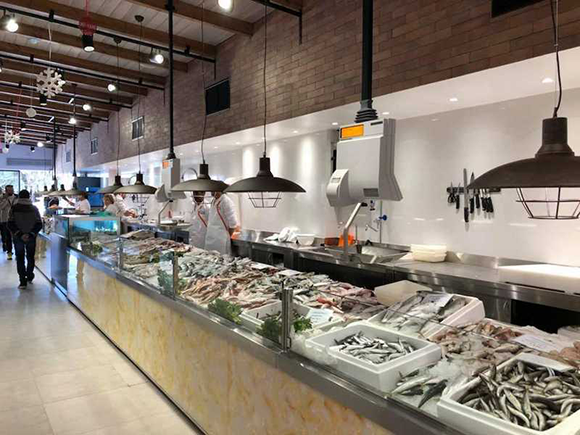 Delicatessen
Fish Roe, Salmon Roe, Caviar, Smoked salmon, Smoked Trout, Smoked Eel, Variety of fish pastes
---
Frozen Fish
---
Cod, Redfish, Sole, Trout, Salmon, Eel
---
---
Frozen Seafood
---
Squid, Octopus, Shrimp, Cuttlefish, Mussels, Crabs, Lobster
---
---
Asian
---
Discover our great variety of Asian delicacies and create your own unique dishes.
Wakame, Yuzu, Chips Shrimps, Sake, Wasabi, Soya, Pomegranate, Seaweed, Mayonnaise, Sesame oil, Sweet Chili, Teriyaki